Saturday October 27 - Trip to St Jacobs! Pick up at 9 am at the Port Stanley arena and 9:30 at the Elgin Mall in St Thomas! We take you to quaint town of St Jacobs in Mennonite country to check out the St Jacob's market! If you've never been, it's something you have to see, indoors outdoors with hundreds of vendors. Enjoy lunch at your own at one of the many on site eateries. While you're there, wander on over the outlet mall! We depart from St Jacobs at 4 pm to return home. Estimated arrival back to St Thomas is 6 pm and 6:30 to Port Stanley! (Optional - add a Mennonite Farm Tour - a 1 1/2 hour guided tour to a Mennonite farm - go by Horse and Buggy right from St Jacobs - $19 plus taxes - Reserve ahead of time) Price per person is $55 plus HST! Dinner not included

Saturday November 10 - A trip to SMAK Dinner Theatre, in "Snappin' Appin' to see the hilarious romantic comedy - Nobody's Perfect by Simon Williams.... A competition to find new romantic fiction 'For Women By Women' forces Leonard Loftus to submit his novel under a female pseudonym, Lulabelle Latiffa, creating a major problem when 'she' actually wins. Keeping up the charade of Lulabelle becomes even more problematic with complications from a wayward daughter and a rascally father. Then, there's the fact that he's fallen hopelessly in love with the editor. Once there, we enjoy a farm style roast beef dinner with mashed potatoes, gravy, coleslaw, roll, vegetable and coffee, tea or water. Leave room for homemade pie! It's $78 per person plus HST! Book now! Departing from Port Stanley Visitor's Centre at 11:00 AM and then head to St Thomas to pick up folks from the Eglin Mall for 11:30!

Sunday Nov 18 - SOLD OUT

Come From Away in Toronto! We are taking a bus to the highly acclaimed theatre production that everyone is raving about! It's the true story of the passengers aboard airplanes who had to land in Newfoundland during the 911 tragedy and about the generous people who took them in. "COME FROM AWAY is the breathtaking new musical that Toronto has embraced with open arms and has audiences leaving the theatre night after night claiming they are "proud to be Canadian!" Here's a great article on the subject. We will leave the Port Stanley arena at 10:00 am, then head to St Thomas for a pick up at the West Elgin Mall for 10:30 am and then we are off to the Royal Alexandra Theatre in Toronto for the 2 pm show. These are nice balcony seats that retail at $145. We will also add a restaurant stop on the way home - TBA. Cost for transportation and your ticket to see the show is $149 pp plus HST.


Friday November 23 - "Start the Bus!" Ikea Tour! We depart Port Stanley Visitor's Centre at 10 am from the Visitor's Centre, then head to St Thomas for a 10:30 am pick up!
We head to Ikea, and the bus will drop us off. Within a short walk, (same parking lot) you can also visit JYSK, Fortino's and Treasure Hunt! Lunch available at Ikea (for super cheap) and also at Fortino's! You can choose to get on the bus at 1:30 pm as it goes to the Mapleview Mall - a place popular amongst millennials because of an Apple Store! The bus will come back to leave the mall at 3:45 to head back to Ikea, for pick up and return home at 4 pm! We're going on a big bus, so you have room for purchases! Price is $55 per person!
Come From Away - Sunday April 7! Details coming soon!
More to come! Check back often!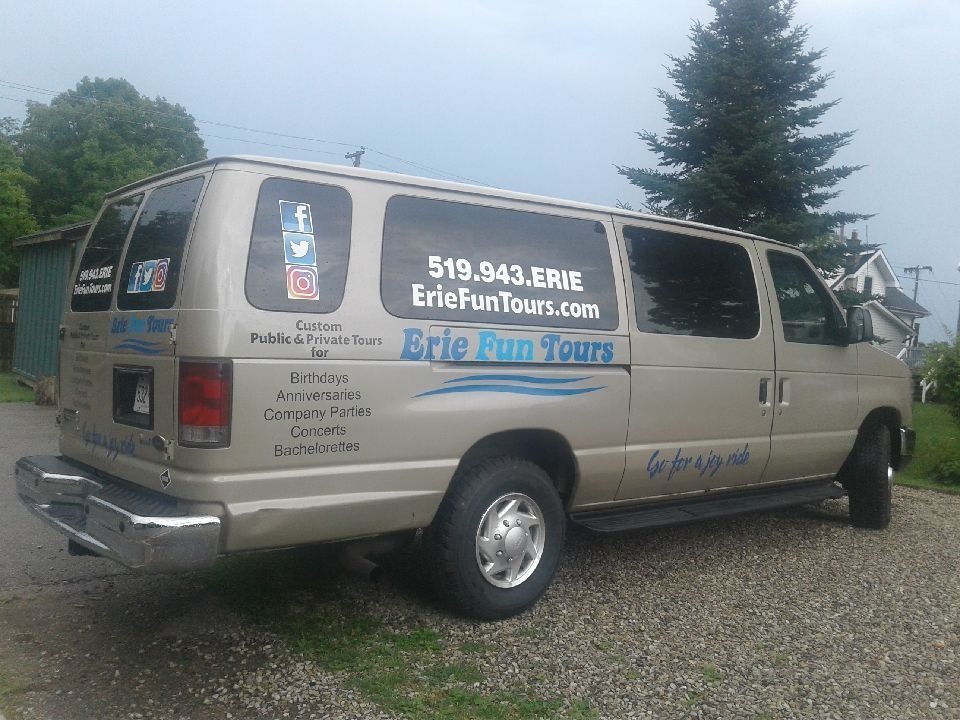 Did you know you can book your own private group tour?
Get 8 or more friends together and tell us where we can take you for a customized day tour!